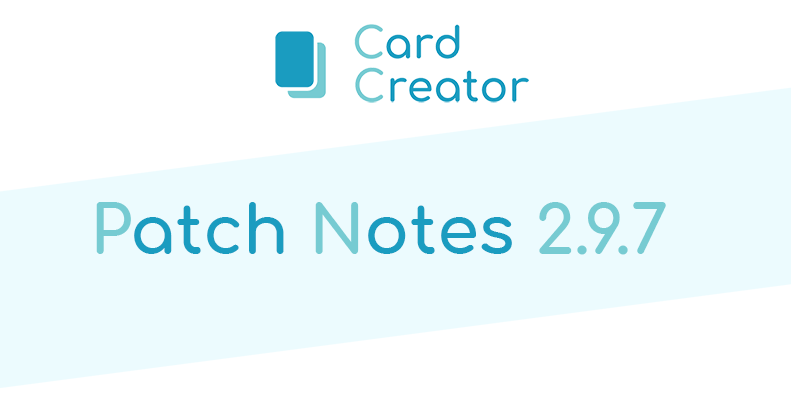 Card Creator - New Update (2.9.7)
New improvements and fixes of the last Card Creator update!
Juan Delgado - Feb 4, 2020
---
Learn about the improvements added in the last Card Creator update
New Features
Text outline overhaul (big visual improvement).
Outlines custom distance support per text panel.
Embedded images can be now scaled and adjusted using custom scaling and offsets per text panel.
Improvements
[Internal] Outlines will not render when their alpha color is set to 0.
---
📌 If you have feedback or want to report an issue, please join to our Discord server 💬\
📌 This update is released in the beta branch. Learn how to change to another branch here.
---