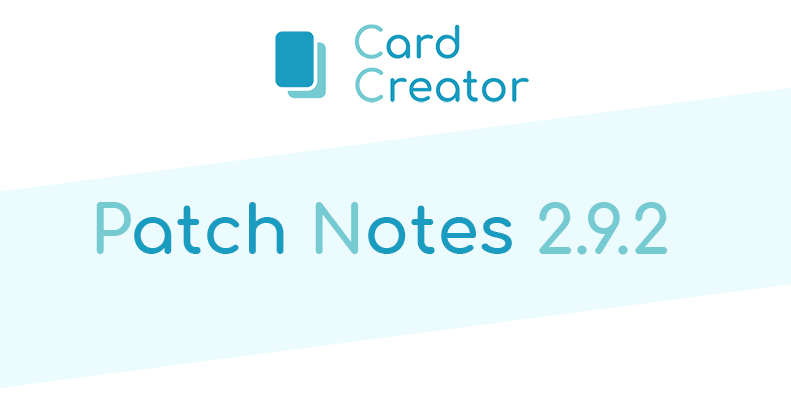 Card Creator - New Update (2.9.2)
New improvements and fixes of the last Card Creator update!
Juan Delgado - Jan 27, 2020
---
Improvements
Move "Add variable" button to the top of the variable list.
Bugfixes
Fix general card rendering (bugs introduced in 2.9.1).
Fix PageUp and PageDown keys to scroll cards in some scenarios.
---
📌 If you have feedback or want to report an issue, please join to our Discord server 💬\
📌 This update is released in the beta branch. Learn how to change to another branch here.
---