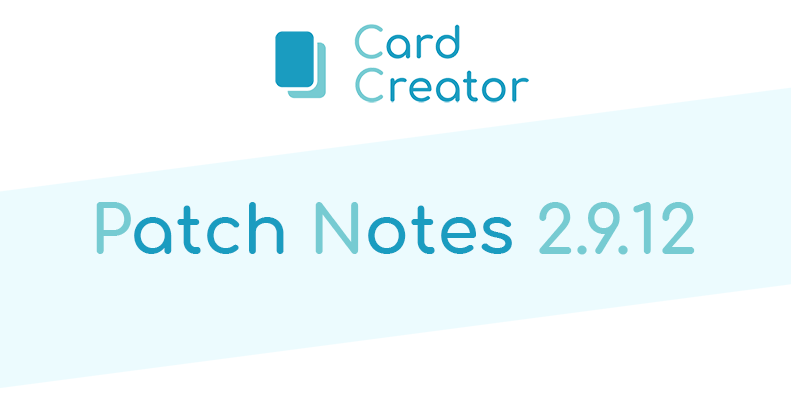 Card Creator - New Update (2.9.12)
New improvements and fixes of the last Card Creator update!
Juan Delgado - Feb 14, 2020
---
New Features
Add inline icon support in text panels.
Add new tool to add icons from gallery in text fields.
Inline icons in text panels will now be colored with the appropriate text color.
Improvements
Reduced to 128 pixels the max size for inline icons (that will make the icons look better when text is small).
App will show a wait indicator when a windows explorer dialog shows up prompting for user interaction (when selecting a file/folder).
Language dropdown button fades in on splash intro animation.
---
📌 If you have feedback or want to report an issue, please join to our Discord server 💬\
📌 This update is released in the beta branch. Learn how to change to another branch here.
---