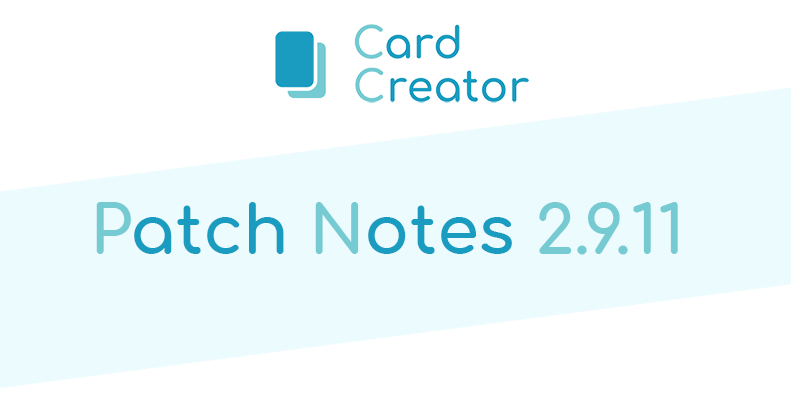 Card Creator - New Update (2.9.11)
New improvements and fixes of the last Card Creator update!
Juan Delgado - Feb 12, 2020
---
Improvements
Outline will use the best quality possible depending of the character count of the text layer.
Increased mouse scroll speed on icon picker.
Rewrite and improved a lot the icon picker duplicates filter.
Renamed "Ok" button to "Discard" on confirm dialog when exiting blueprint mode without saving changes.
Bugfixes
Fix icon picker recent icon list not appearing.
Fix icon picker error when no icon gallery is found (because folder was moved, deleted, etc).
---
📌 If you have feedback or want to report an issue, please join to our Discord server 💬\
📌 This update is released in the beta branch. Learn how to change to another branch here.
---