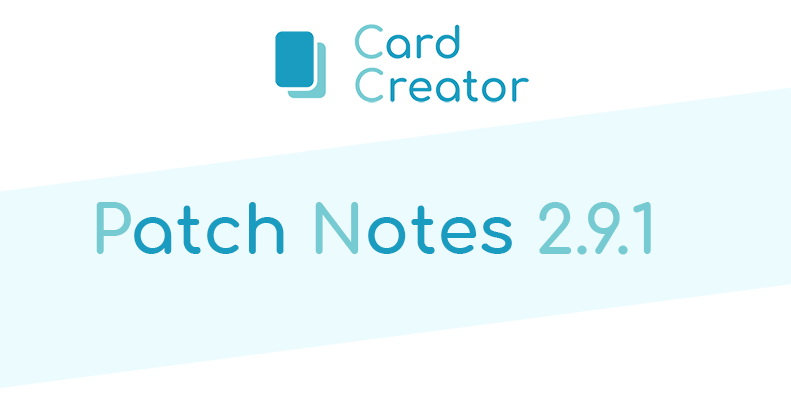 Card Creator - New Update (2.9.1)
New improvements and fixes of the last Card Creator update!
Juan Delgado - Jan 24, 2020
---
Improvements
Once one card is loaded, it'll show up again blazingly fast thanks to a new caching system.
Cards now load twice as fast.
Increased texture cache size to 2GB.
Bugfixes
Fix image filter when loading embeded images or images bigger than 2K resolution.
Update locked panels on all sample projects.
Fix TresDeck wrong image paths.
Important: If you had a embeded image with a line of corrupted pixels on top of the image, you will need to delete that embeded image and load it again manually.
---
📌 If you have feedback or want to report an issue, please join to our Discord server 💬\
📌 This update is released in the beta branch. Learn how to change to another branch here.
---