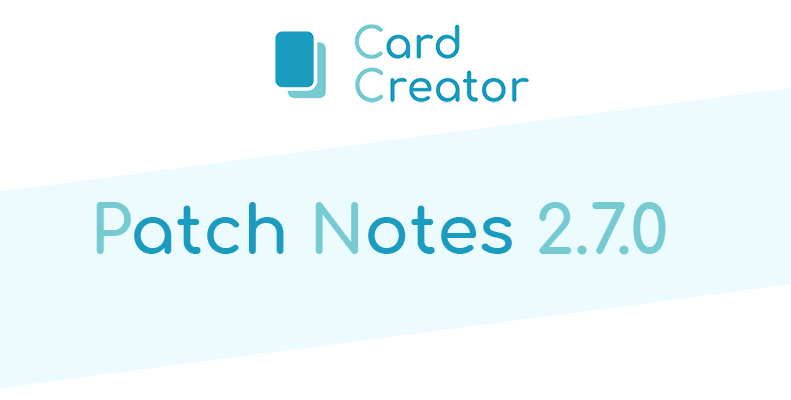 Card Creator - New Update (2.7.0) - "Text rendering fixes and new sample project"
New improvements and fixes of the last Card Creator update!
Juan Delgado - Dec 11, 2019
---
Hi, CardCreators!
We are still working hard to improve a lot of the issues we had pending on the backlog. We've also included a new advanced sample project to showcase the features of the latest updates.
Enjoy it !
New Features
Add new MagicalDeck sample project.
Embebed icons now inherits color alpha from the text.
Improvements
Increased layer visibility list height size.
Changed default color and outline for new text fields.
Moved SampleProjects outside.
Updated some sample projects.
Bugfixes
Fix text alignment rendering.
Fix justified text rendering.
Fix embebed icons (variables) rendering.
This update is released in the master branch. If you want to use an older app version, you can learn how to change to a beta or legacy branch in steam here.
Currently beta branch has the same last version (2.7.0) as master and the previous stable version (2.6.5) that was in master was moved to a new branch "legacy_2018". The old legacy branch was renamed to "legacy_2017".
---
📌 If you have feedback or want to report an issue, please join to our Discord server 💬\
📌 This update is released in the beta branch. Learn how to change to another branch here.
---