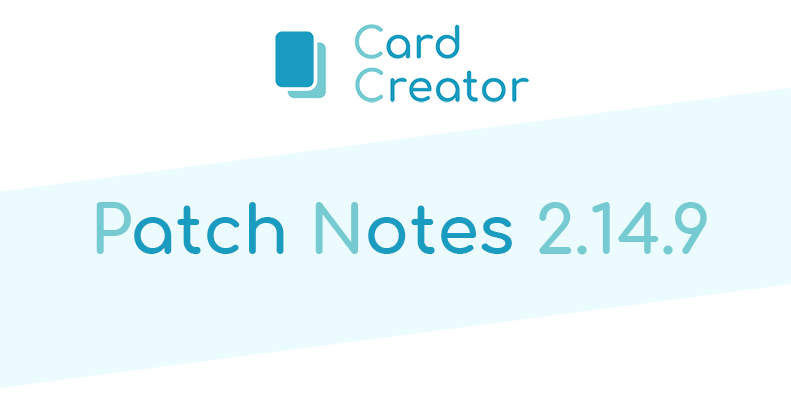 Card Creator - New Update (2.14.9) - [Beta branch]
New improvements and fixes of the last Card Creator update!
Juan Delgado - Jul 22, 2020
---
✨ New Features
Ask for save when closing the application if there are unsaved changes.
🔧 Improvements
Text panel values now defaults to the blueprint value when editing in the collection screen.
Save the new export options of the previous update in the project settings.
Improved number and vector inputs invalid values handling.
🐛 Bugfixes
Fix card rendering when using bleeding in PDF export.
Fix massive cards occluding export screen UI.
---
📌 If you have feedback or want to report an issue, please join to our Discord server 💬\
📌 This update is released in the beta branch. Learn how to change to another branch here.
---