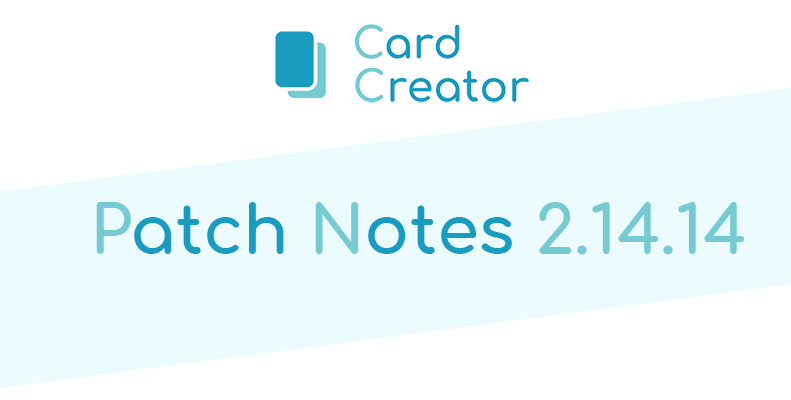 Card Creator - New Update (2.14.14) - [Beta branch]
New improvements and fixes of the last Card Creator update!
Juan Delgado - Sep 10, 2020
---
✨ New Features
Allow to set the image filename format on export (read more below).
🔧 Improvements
Allow to disable temporarily the grid snapping when Ctrl key is held.
Improve Icon gallery scrollbar sizes.
Save in project the new grid settings.
🐛 Bugfixes
Fix inconsistent text size on landscape cards when exporting.
Fix several bugs in blueprint grid.
Fix toggles in export screen UI.
Fix icon gallery window icon history.
Fix input for rich text panels when selecting text with the keyboard.
Image export filename format:
Default value:
%n - %i (%s)
Avaliable parameters:
%s Card Side (Front/Back)
%p Project Name
%n Card number
%i Card ID (Main panel value, max 80 chars)
---
📌 If you have feedback or want to report an issue, please join to our Discord server 💬\
📌 This update is released in the beta branch. Learn how to change to another branch here.
---