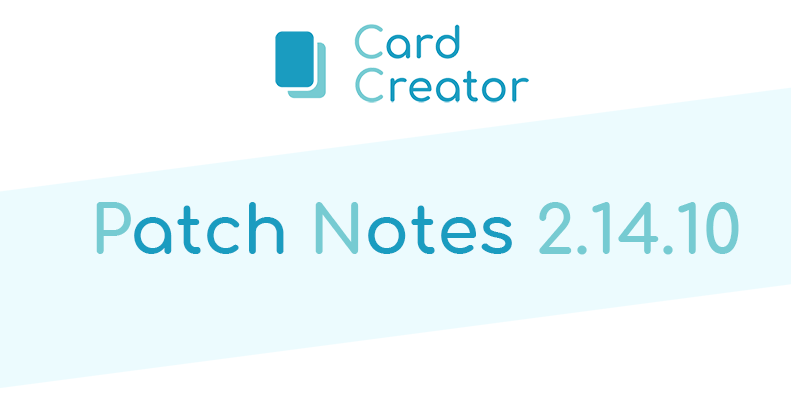 Card Creator - New Update (2.14.10) - [Beta branch]
New improvements and fixes of the last Card Creator update!
Juan Delgado - Jul 29, 2020
---
✨ New Features
Show missing texture image when panel images can't load.
🔧 Improvements
Autoselect the same panel when switching cards in card preview in card collection screen.
Don't save text values for cardsets when the panel text is equal to its blueprint.
🐛 Bugfixes
Fix prompt asking for unsaved changes when on main menu screen.
Fix minimum blueprint layout size value in any axis to 1.
Fix rare bug when card text editing in card collection screen.
Fix text copy between panels by value.
---
📌 If you have feedback or want to report an issue, please join to our Discord server 💬\
📌 This update is released in the beta branch. Learn how to change to another branch here.
---