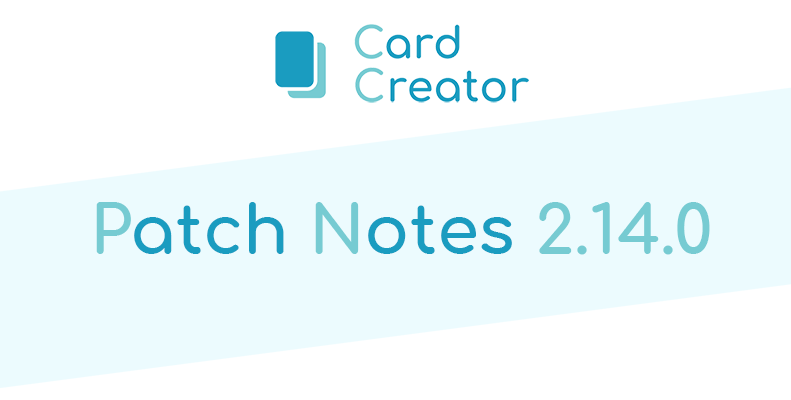 Card Creator - New Update (2.14.0)
New improvements and fixes of the last Card Creator update!
Juan Delgado - May 15, 2020
---
New Features
Reintroduced image scaling and offset for embedded images in text panels.
Added scaling and offset settings for image variables editor.
Added Swedish language (thanks to Lemshimmer!).
Improvements
Improved language selector dropdown in start screen (see screenshot below).
Simplify tabletop simulator export filename format.
[Internal] Improved rotation serialization for collections.
[Internal] Improved image paths serialization updating fullpaths not using the %PROJECT% tag.
---
📌 If you have feedback or want to report an issue, please join to our Discord server 💬\
📌 This update is released in the beta branch. Learn how to change to another branch here.
---