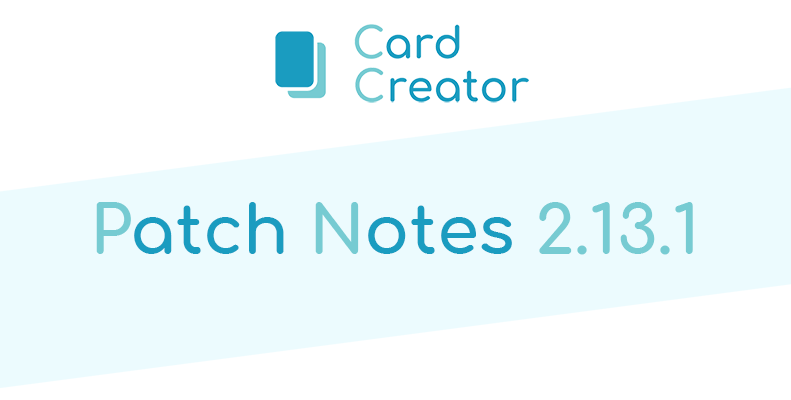 Card Creator - New Update 2.13.1
New improvements and fixes of the last Card Creator update!
Juan Delgado - May 6, 2020
---
Improvements
Add missing translations.
Add cache system to loaded fonts.
Show on top the custom fonts used in the project in font dropdown selector.
Change field label name to panel name.
Bugfixes
Fix json blueprints and cardsets not being deleted when removed from the project.
Fix embeded image in variables editor missing image error.
Fix invisible options in font dropwdown selector.
---
📌 If you have feedback or want to report an issue, please join to our Discord server 💬\
📌 This update is released in the beta branch. Learn how to change to another branch here.
---