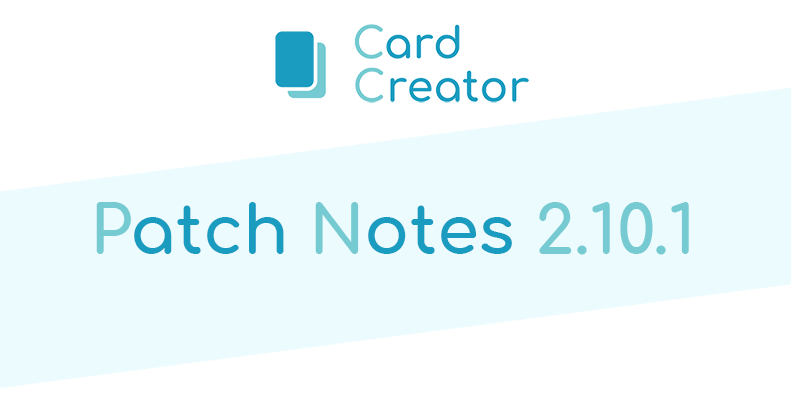 Card Creator - New Update (2.10.1)
New improvements and fixes of the last Card Creator update!
Juan Delgado - Mar 20, 2020
---
Improvements
Add support for decimal numbers in outline distance and allow smaller values so small text panels looks nicer.
Remove dropdown fade in & out animations.
Bugfixes
Fix file names for PDF and tabletop export files.
Fix export button canceling the export after selecting the destination path folder.
Fix rare bug where some text panels in blueprint mode were not showing up.
Remove embedded images scaling and offset inputs in blueprint and card editors.
---
📌 If you have feedback or want to report an issue, please join to our Discord server 💬\
📌 This update is released in the beta branch. Learn how to change to another branch here.
---