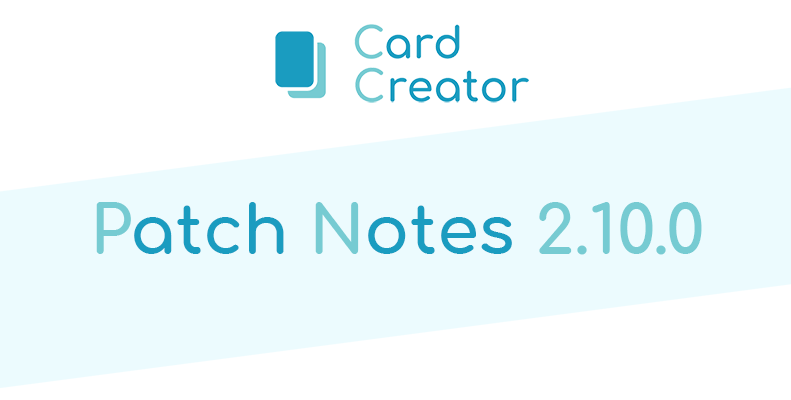 Card Creator - New Update (2.10.0)
New improvements and fixes of the last Card Creator update!
Juan Delgado - Feb 20, 2020
---
New Features
Blueprint grid now allows to set in each axis the grid size and its consistent (doesn't jump between values like before).
Improvements
Improve mouse scroll speed in main collection screen.
Improve blueprint and collection screen layouts when app window is resized.
Add missing translations and improve some translations.
Bugfixes
Fix icon variables in text panels when using an unused variable tag before one that exists.
---
📌 If you have feedback or want to report an issue, please join to our Discord server 💬\
📌 This update is released in the beta branch. Learn how to change to another branch here.
---